After what can only be described as 'testing conditions' at Seaforde Moto Parc on Mayday/Mud-day Monday 7th May past, the club we like to thank all those that helped to get the day over.
After a quite good week's weather leading up to Mayday, most of us awoke on Monday morning to the sound of rain. We can prepare everything for a days racing down to the very last detail, but unfortunately Mother Nature and the weather is an element we do not have any control over, and it played havoc with Mayday's race.
The conditions were very tough on everyone involved, from riders to flag marshals. The club would like to take this opportunity once again to thank everyone involved, all the sponsors, Roy Neill; the race commentator, MRA timekeepers, press, competitors, spectators, officials, but especially on this very wet day we would like to thank the flag marshals and first aid personnel who braved the harsh weather conditions to allow us to run the two blocks of racing that we did. If we have forgotten anyone we apologise, and but thank everyone who helped make the day run.
On the day we were able to run two out of the three blocks of racing, and even with the extreme conditions it produced some great action on the track throughout the grades. Top 3 winners from each grade were as follows on the day:
* Expert MX1 – 1st David Gorman, 2nd Gary Gibson, 3rd Robert Hamilton
* Expert MX2 – 1st Graeme Irwin, 2nd Michael McCammond, 3rd Ryan Adair
* Semi-Expert MX1 – 1st Donal Teague, 2nd Clifford Bailey, 3rd Gareth Knox
* Semi-Expert MX2 – 1st Jordan McClelland, 2nd Stuart Fee, 3rd Ben Mottram
* Clubman MX1 – 1st Scott Leaney, 2nd Colm McMullan, 3rd Paul Atkinson
* Clubman MX2 – 1st Steven White, 2nd Paul Henderson, 3rd Ian Moore
For full results from mylaps, please click here.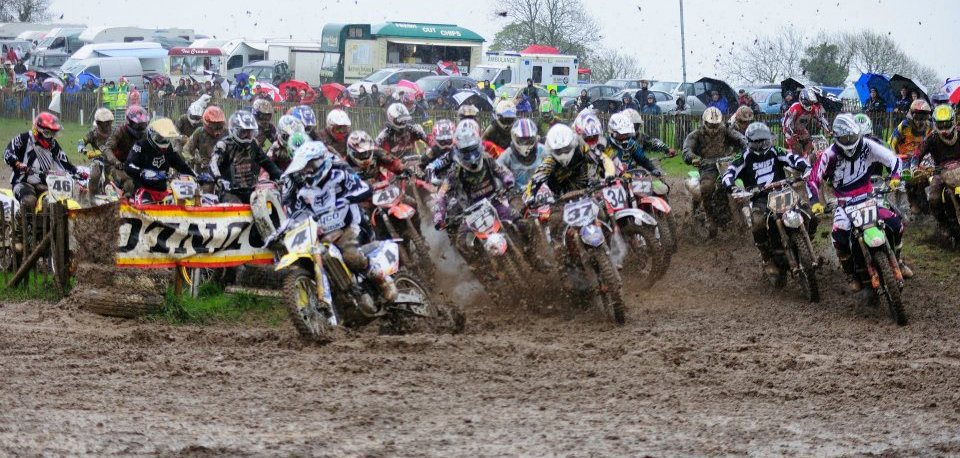 Photo © Colin Mcilhagger
Are next event will be the 3rd Round of the Quad/Sidecar/Veteran/Under 21 Ulster Championship on Saturday 2nd June 2012 at Seaforde Moto Parc. Entry forms are available to download here.