By Malcolm Beattie
The Ulster Quad & Sidecarcross Championships arrive at the super fast Seaforde circuit for round 5 of the Ulster Quad & Sidecarcross Championships promoted by the Mourne Motorcycle Club.
The Ballymac Hotels/Southern Quad Centre/Gilchrist Haulage/Lloyd Acoustics Ulster Premier Quad are the fastest vehicles round Seaforde, and last years visit produced high speed close racing.
Comber veteran Justin Reid on his JustWin Racing Can Amasaki leads the Championship chase after 4 rounds of 6  by three points over reigning Ulster Champ Banbridge man David on his Cowan Transport Yamaha, while third 13 points behind the two experienced veterans is Hillsborough youngster and reigning British Under 21 Champion Mark McLernon on his Walsh Honda machine, some dnf's costing the youngster valuable points.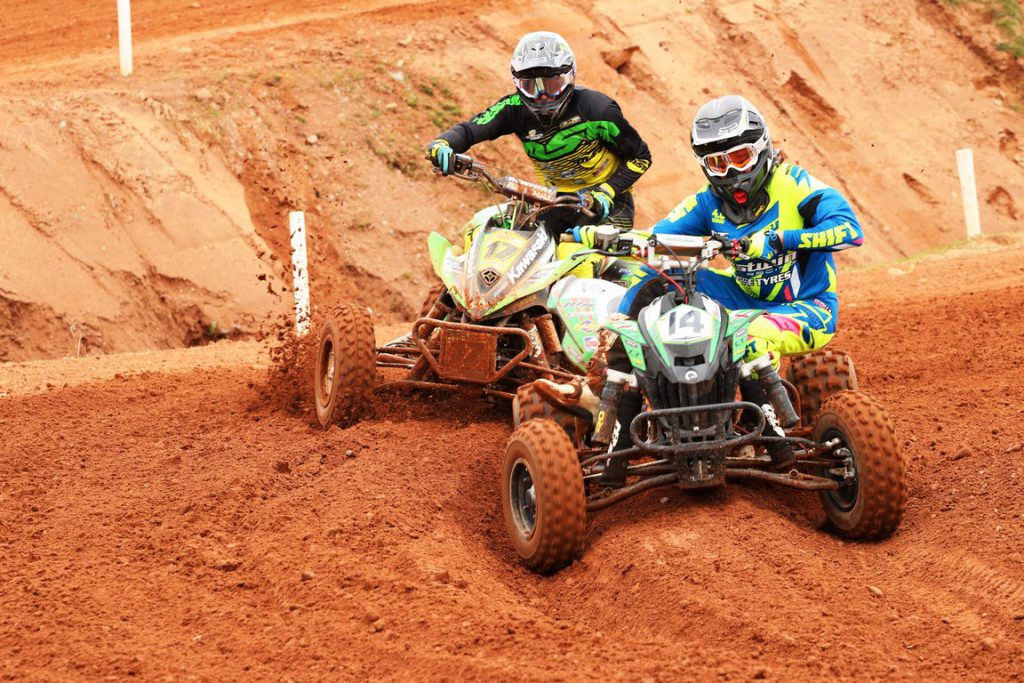 Only 7 points behind McLernon is in form Leon Rodgers on his Kawasaki, the Navan man is super fast on hard pack, and could be a race winner on Saturday, and when comeback man Terence Mackin, Newtownards youngster Blake McCormick and the experience Richard Carey are also in the mix, close racing is guaranteed .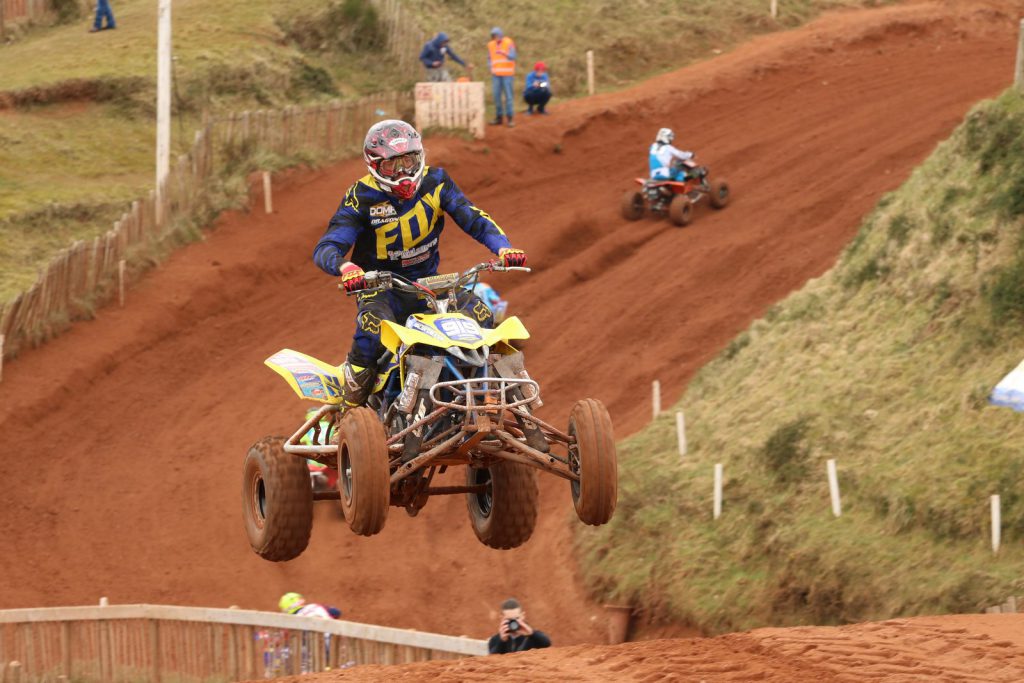 The Clubmans Class is led by Scottish rider Lorne Sinclair leading Saintfield teenager Ben Colhoun by a huge 62 points, Ben Carey from Carryduff has climbed to fourth behind,  Jonathan Wilson, and Michael Boyle in hot pursuit only 4 points adrift.
In the LPL Supplements Sidecarcross Class, reigning Champion Lisburn man Neil Campbell with English passenger Greg Parmenter are unbeaten so far, but Lisburn crew Gary Moulds & Alan Gardner are second but nearly 58 points adrift, but the two Moulds & Gardner Racing crew are pushing the Champions every week, surely a win cannot be far away? Third, is Emma Moulds & Niki Adair only 14 points behind younger brother Gary, while fourth place is being fought over by Leslie McCarthy & Scott Bell with Dave McCourt &  Andy McKibben only 6 points behind.
With team selection for the Sidecarcross & Quadcross of Nations coming up this month, all the competitors will be hoping to put on a good show to impress the Motocross Commission.
In the Junior Quad Championships, the 250cc Class continues to be a close fight between Dean Young and Curtis Sizer with Jack Young and Adam Sizer joining in.
The 110cc Class is an even tighter tussle between Ross Dillon, Mark Mulholland, Jordan Wright and Andrew Black, with Charlie Williams and Chloe Gibson chasing hard.
The 50cc Class is a close tussle with Luke Dillon and Travis Toye the front runners with Adam Gibson and Jackson Kinghan closing in.
Racing starts at 11.00 with three races per class, track is signposted off main Belfast to Newcastle Road entry is £5.00 with under 14's going free, come along for a great days family entertainment.