By Stuart Campbell
The club held their annual prize giving night at the Temple Golf Club on Saturday 18th February 2017.
Nine trophies were presented on the night and eight were presented to the top finishers at two of the club's events in 2016 – the second round of the Ulster Championship at Seaforde Moto Park on May Day and the club's annual charity race at the Millbridge in Ballynahinch.
The first prize winner from May Day was Killinchy man Stephen Gabbey, who won the Seaforde Cup for three race wins in the Clubman MX1 class at Seaforde Moto Park.
The Bertie Campbell Cup was presented to Clubman MX2 rider Nathan Hamilton, from Banbridge. Nathan had a successful day at Seaforde taking two wins and a seventh placed finish, on his way to winning the Ulster and Irish Grade C MX2 classes in 2016.
Loughbrickland brothers John and Jason Meara won the final two awards from May Day. John, who went on to win the Ulster and Irish MX1 Championships, was presented with the John Heron Cup for two firsts and third place finish in the Grade A MX1 class, while Jason received the Harry Palmer Memorial Cup for the overall win in the Grade A MX2 class.
The awards from the club's charity event, which had been held to raise monies for Camphill Grange House in Kilkeel and the RNLI Lifeboats Newcastle Station, were shared between motocross, quad and sidecar competitors.
The Harry Palmer Perpetual Trophy was awarded to Lisburn sidecar duo Gary Moulds and his passenger Roy Beattie, who won all three sidecar races at the charity event.
There were two quad classes on the day and Newry's Diane Hillis received the President's Cup for her top finishes in the Quad Grade B class and Mayobridge man Sean Goss, who won the overall in the Quad Grade A class, received the Mourne Motorclub Cup.
The only motorbike prize winner from the charity event was Ballynahinch man Stephen Kelly, who received the Jim Boyd Cup for winning the combined Grade A and B class overall.
The final trophy presented on the night was Norman Campbell Cup, with the winner being chosen by the Mourne club Chairman and announced on the night. This year it was presented to Ballynahinch man George Porter, who is a long-serving club stalwart and the current Treasurer of the Mourne Motorcycle Club.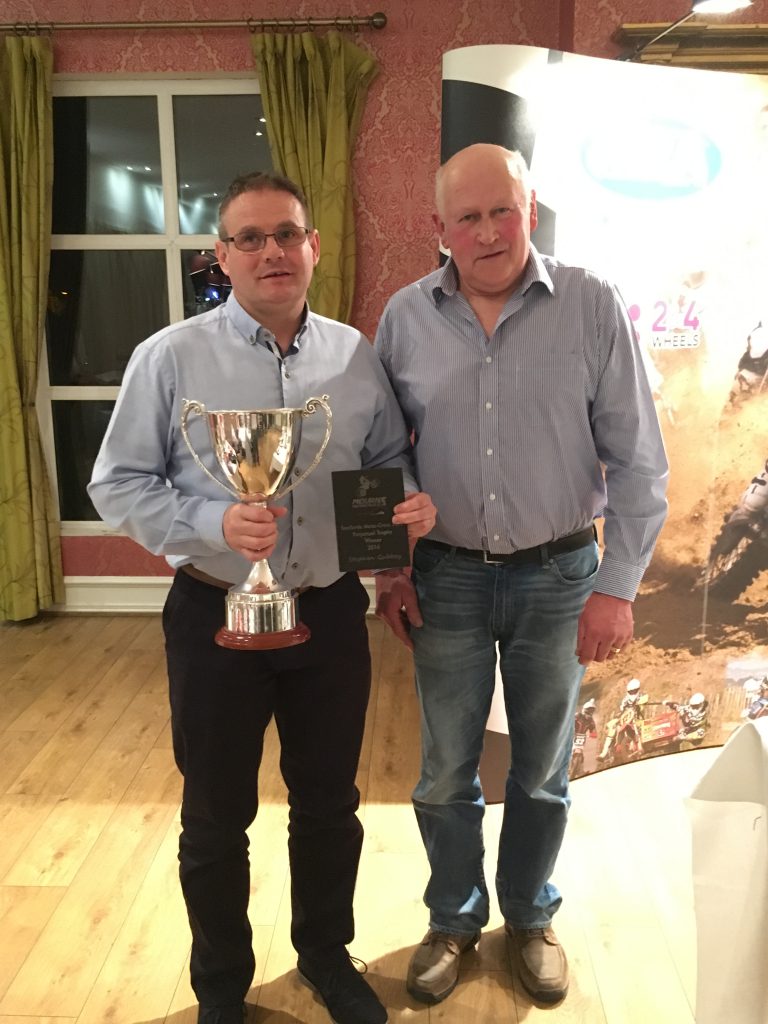 Stephen Gabbey receiving Seaforde Cup from Norman Green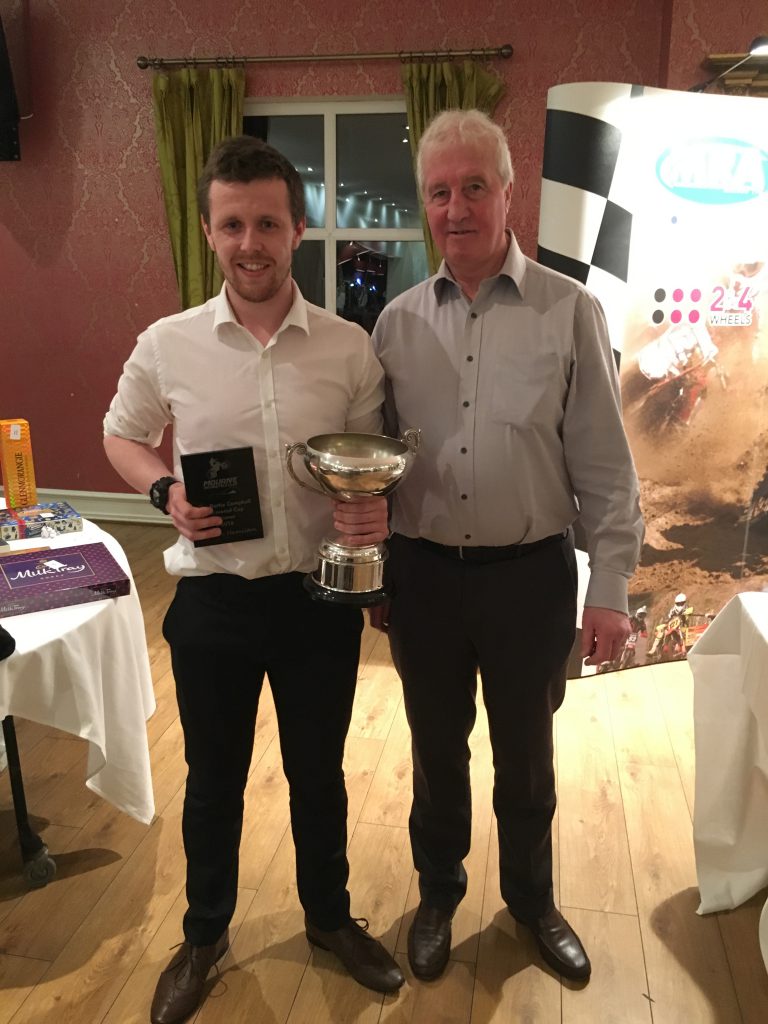 Nathan Hamilton receiving Bertie Campbell Cup from Robin Campbell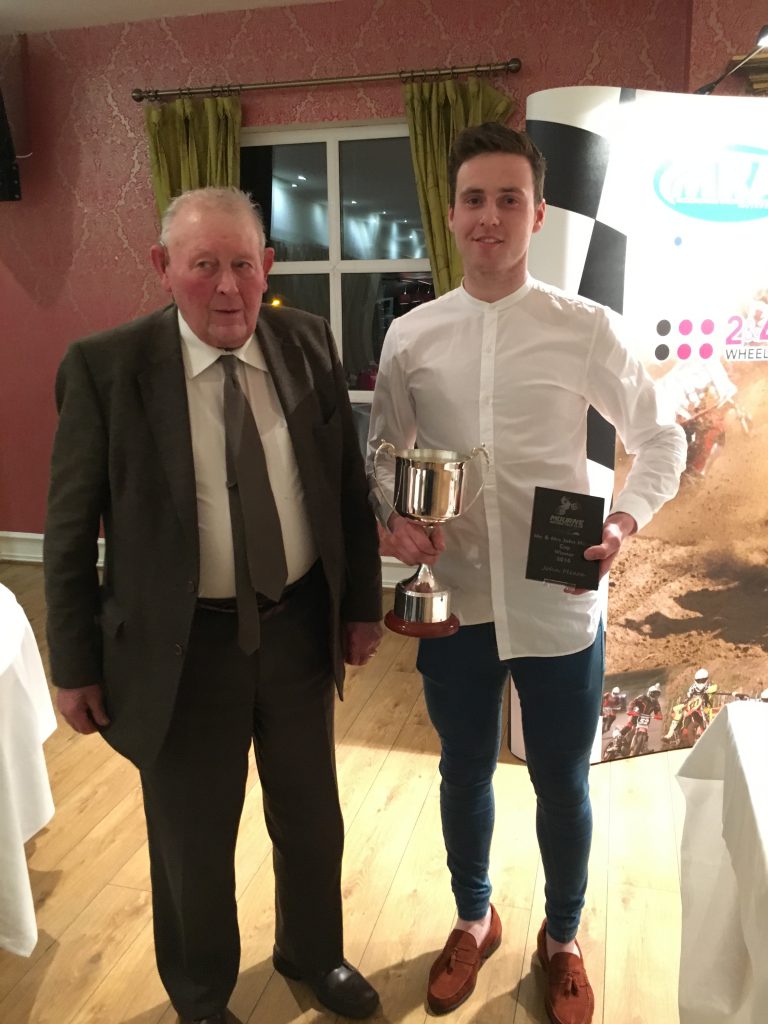 John Meara receiving Herron Cup from John Herron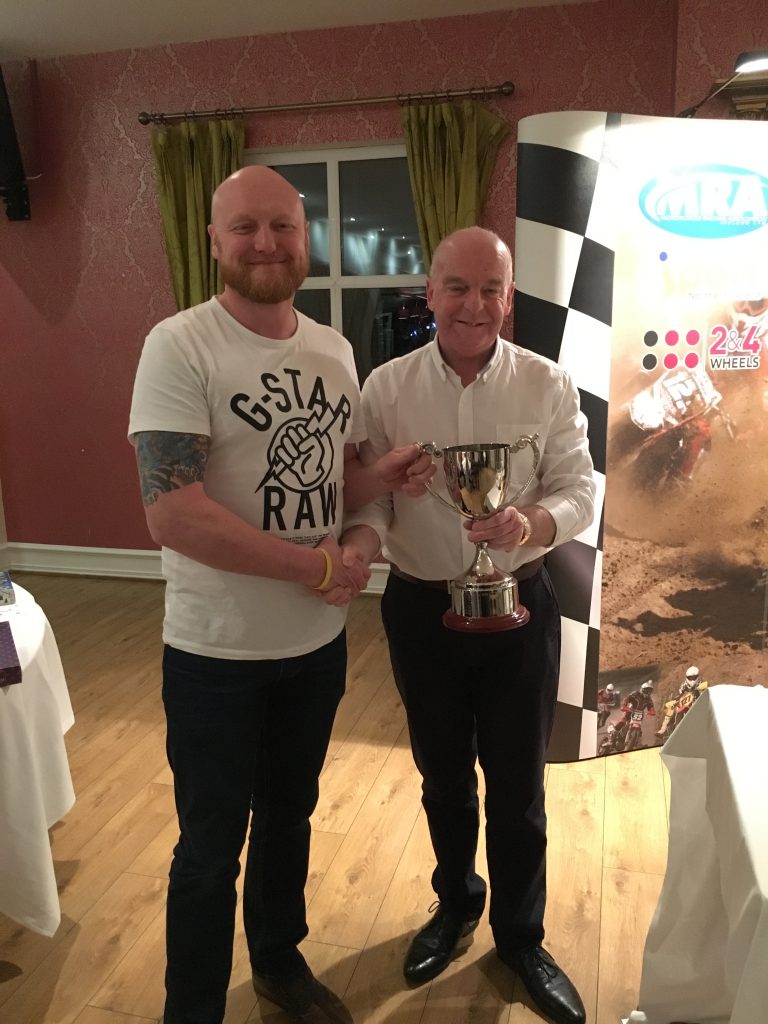 Roy Beattie receiving Harry Palmer Perpetual Trophy from Billy McLarnin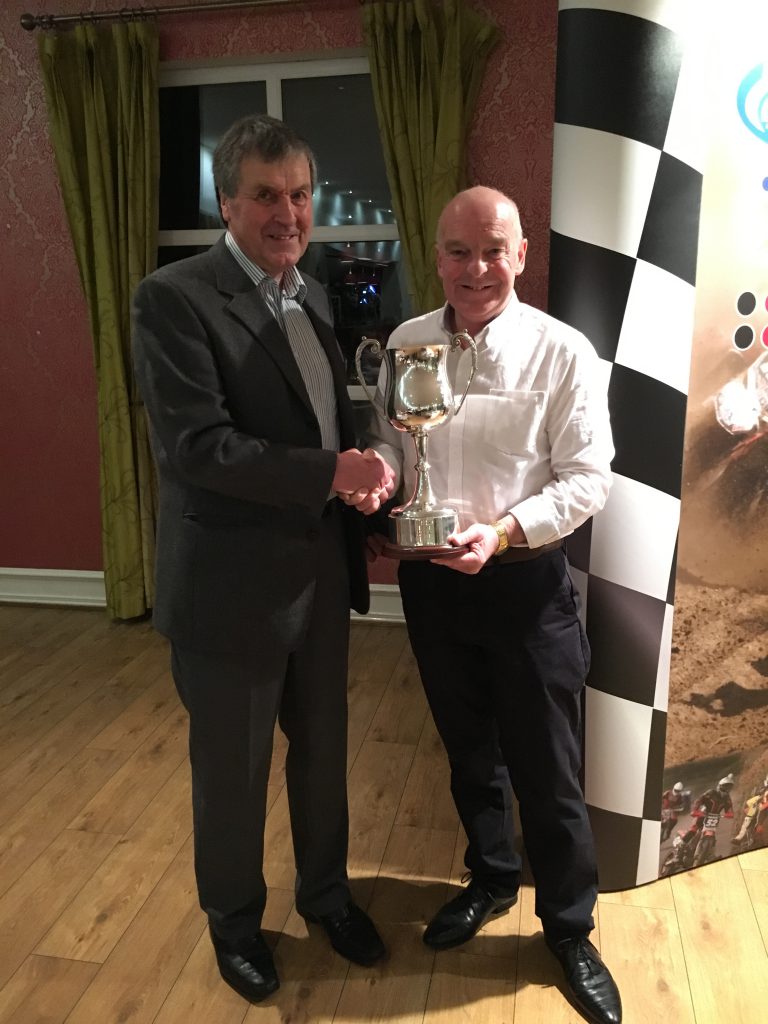 George Porter receiving Norman Campbell Cup from Billy McLarnin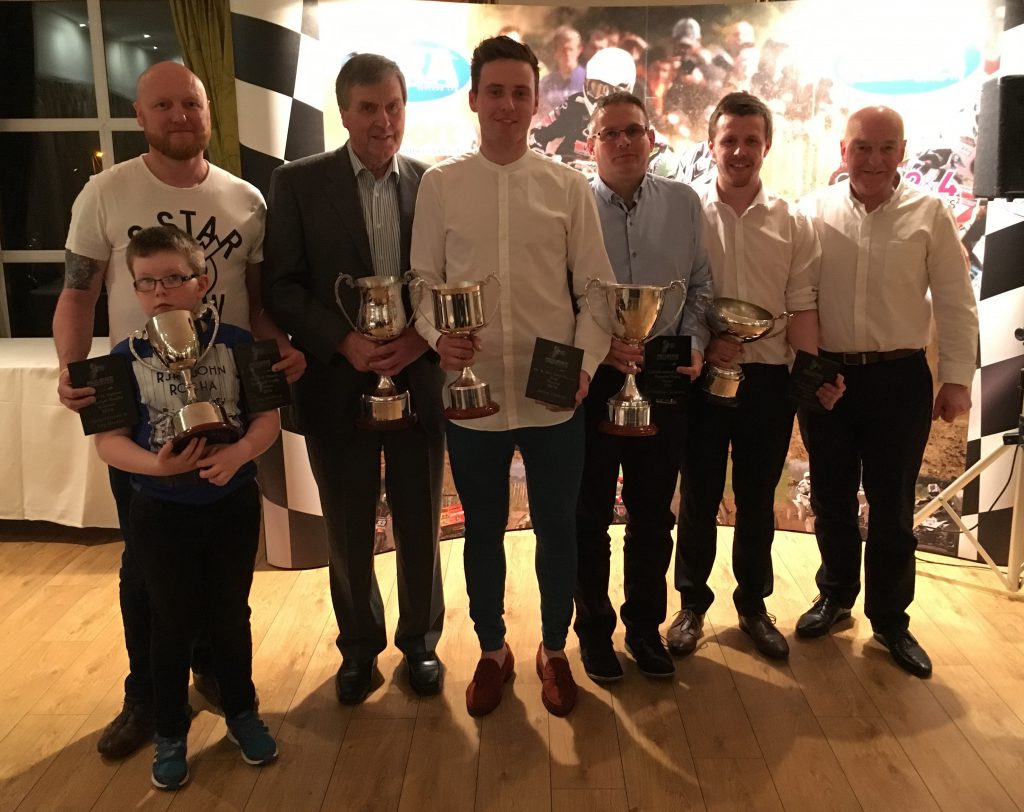 Prize Winner 2017 L to R: Roy Beattie, with his son RJ in front, George Porter, John Meara, Stephen Gabbey, Nathan Hamilton and Club Chairman; Billy McLarnin