On Saturday night, 16th February 2013 the club again hosted a very successful Prize Giving and Buffet at the Millbrook Lodge Hotel, Ballynahinch. With close to 100 people in attendance to see the prizes handed out from 2012 season past.
A total of eight trophies were handed out to competitors who had taken past in the club's 2012 motocross events. The evening was compered by 'The Voice of Motocross' on the island of Ireland… Mrs Roy Neill. Before the handing out of the prizes our chairman, Billy McLarnin thanked everyone for coming to the evening and described the club as a motocross club and a social club for it's members, attending meetings, organising events and the club's annual Mourne Away Day which has become an important part of the club's calendar.
The presentation of the prizes started with David Gorman, from Dromore who won the John Herron Cup, Ballyclare man Paul Atkinson, who won the James Mullan Trophy for Grade C Rider and Gary Gibson from Ballygowan, who won the Grade A rider trophy sponsored by James Mullan. The Bertie Campbell Memorial Trophy was awarded to Waringstown rider Steven White and Loughbrickland man Jason Meara took home the James Mullan Trophy for Grade B rider. Scott Leaney, from Lisburn, was presented with the Harry Palmer Cup and the Seaforde Motocross Parc Trophy. Coalisland man Donal Teague collected the Harry Palmer Perpetual Trophy.
The final trophy to be presented was the only one that is not decided by points scored at the club's racing events. Each year the Norman Campbell Trophy goes out to a Mourne club rider to honour his results and active role within the club. This year Ballynahinch man, Terry McCann won the trophy. Terry was shocked and overhelmed to receive the award, but true to form still a man of few words!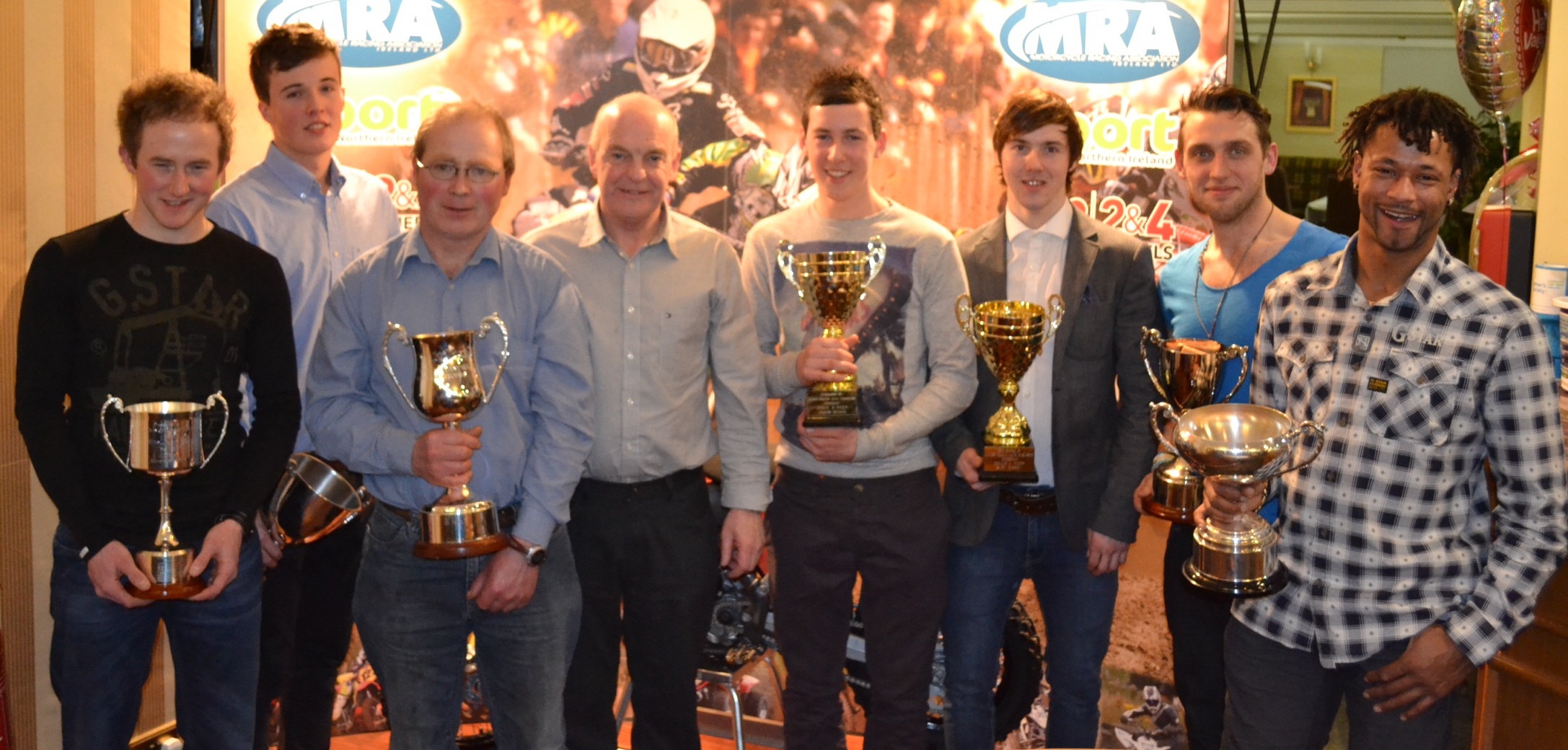 Prize Winners (Left to Right) David Gorman, Scott Leaney, Terry McCann, Billy McLarnin (Mourne Club Chairman), Jason Meara, Gary Gibson, Donal Teague, and Steven White.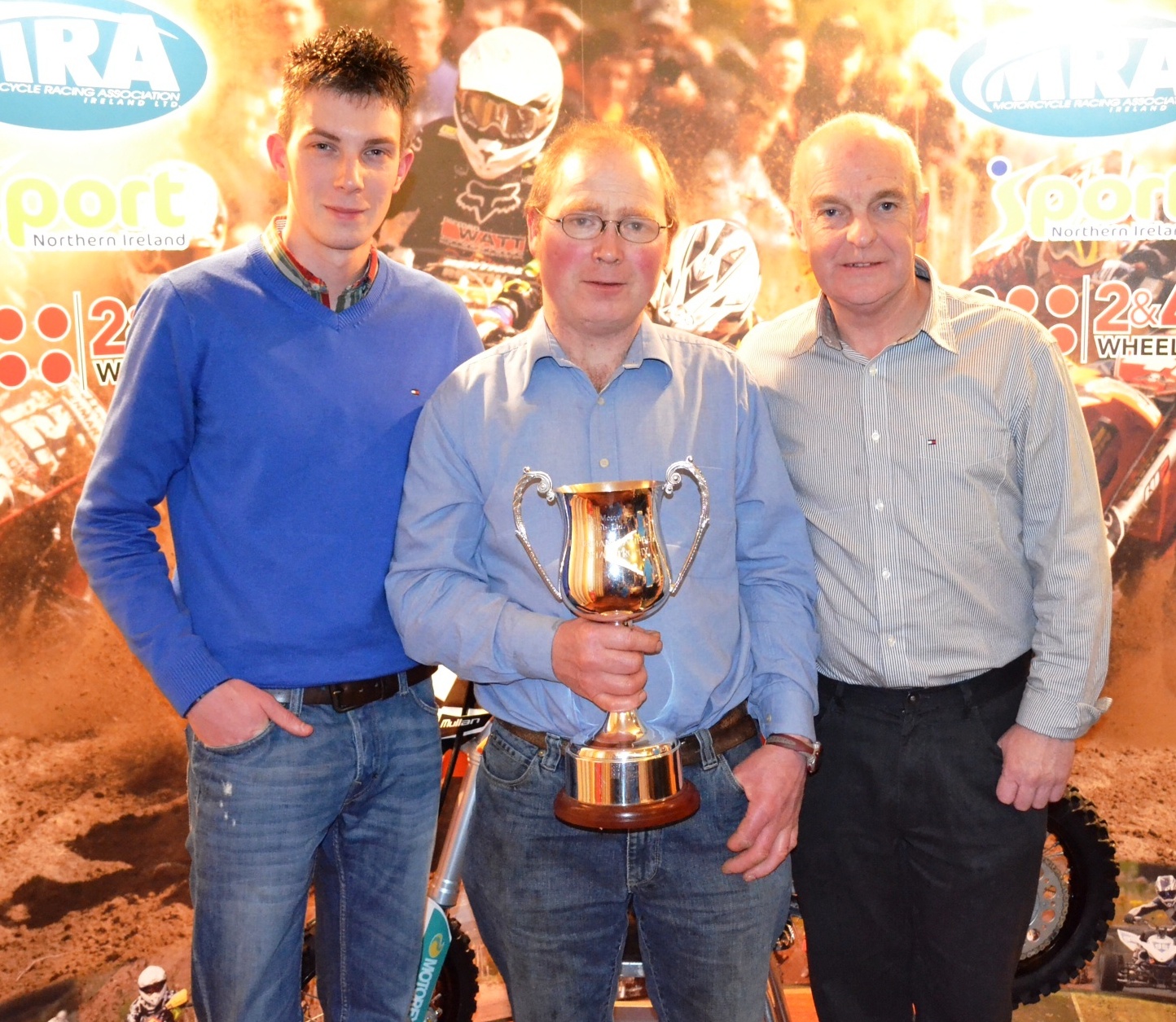 Norman Campbell Memorial Trophy presentation: (Left to Right) Matthew King (Mourne Club Vice-Chairman), Terry McCann, Billy McLarnin (Mourne Club Chairman)
For more photos from the night click here