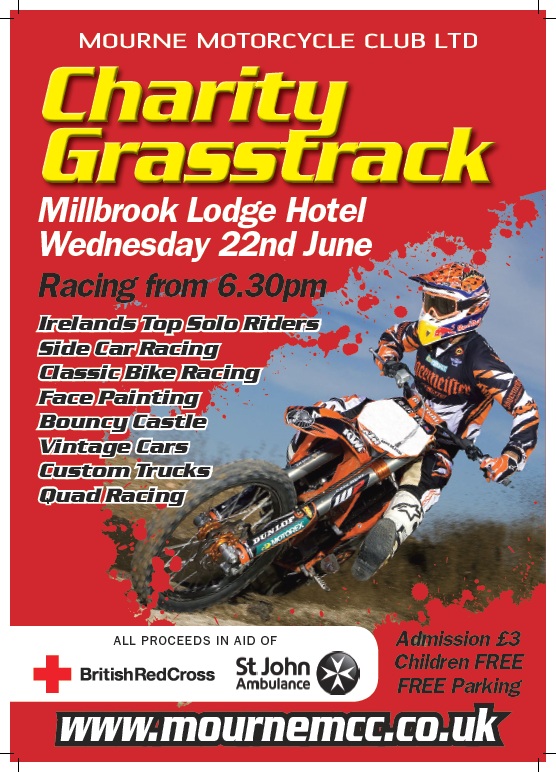 The annual Charity Grasstrack event will be again this year held in the ground infront of the Millbrook Lodge Hotel, Ballynahinch, County Down on the evening of Wednesday 22nd June 2011.
This year the club is raising money for the continued work and support given to us from the St John Ambulance and the British Red Cross. Without the support from both these organisations we could not run any of our events. This is why we thought it would be a nice gesture to donate the proceeds from our charity event to these two charties this year.
We are this year running some additional classes alongside our always well supported solo Grade A, Grade B and Grade C classes. These classes will cater for Sidecars, Classics and Quads.
Entry Forms for this event on 22nd June 2011 are now available to download from 'Club Forms' section of this website or by clicking the link below:
Mourne MCC – Entry Form – Charity Grasstrack @ Millbrook – 22nd June '11
The club is this year trialing a download only style Entry form, wherein the forms are ONLY available to download from our club website. If anyone should have any issues with getting an entry form, please contact us via the contact form on our website.
(Press Release for this event will follow in coming weeks…)