The club held their eleventh annual charity motocross event at the Millbridge, Ballynahinch, on Wednesday night.
The first racing of the night came from the Grade C Red class with Trevor Calderwood, from Kells, taking two firsts and a second to win overall. In the first race Crossgar's Darren Martin finished in eighth after fighting back from fifteenth position, before a second and first place finish in the other races helped him to take second overall. Ardglass man Ciaran O'Connor earned third overall with a second, fourth and fifth placed finishes.
In the Grade C Blue class Hillsborough's Richard Greer took the overall honours, after two firsts and a fourth placed finish, as Lisburn man Nathan Lockhart finished in fourth, third and won the final race to finish second overall. Josh Douglas, from Spa, came home in third after taking seventh, sixth and second placed finish on the night.
County Down men led the way in the Grade C Green class as Downpatrick's Darren McMullan won overall with a second and two wins. Saintfield man Dean Colhoun earned second overall with a first, fifth and third place finish and Holywood's John Allen came home in third, after fourth, third and tenth placed finishes.
In the sidecars class the top honours were shared between three Lisburn outfits. Two firsts and a second earned Dean Faulkner and Gordon Ringland overall victory, as Gary Moulds and Alan Gardner took second overall with two seconds and a win. Third overall went to Ricky Mairs and Ben Alexander after two thirds and a fourth placed finish.
In the Evo class, for older bikes, Temple man Richard Watt all three races to take the overall, followed home by Annalong's Lindsay Newell in second after a fourth and two second place finishes. Despite second and third placed finishes in the first two races Kilmore man Andrew Simpson missed out on a trophy after a mistake on the last lap of his final race dropped him from fourth to eighth position. Simpson's bad luck left Portadown man Scott Hamilton to take third overall, with two thirds and a sixth placed finish.
The quads class was a one woman show as Newry's Emma McQuoid led from start to finish in all three races, taking three wins and the overall victory. She was followed home by Lisburn's Dean Dillon in second, after fourth, second and seventh place finishes and Diane Hillis from Bainbridge taking third overall with eight, fifth and 13th placed finishes.
The final group on the line was the combined Grade A & B class with Stephen Kelly, from Spa, earning two firsts and a second place finish for the overall victory. Kelly was followed home by Banbridge's Ryan Adair, with a first, second and third placed finish and Lisburn man Darren Bradford in third overall with a second, fifth and third place finishes. Kilkeel's Christopher Cully was the top Grade B rider overall, ahead of Crossgar man Christopher Bell and Saintfield's Jack Smyth in third position.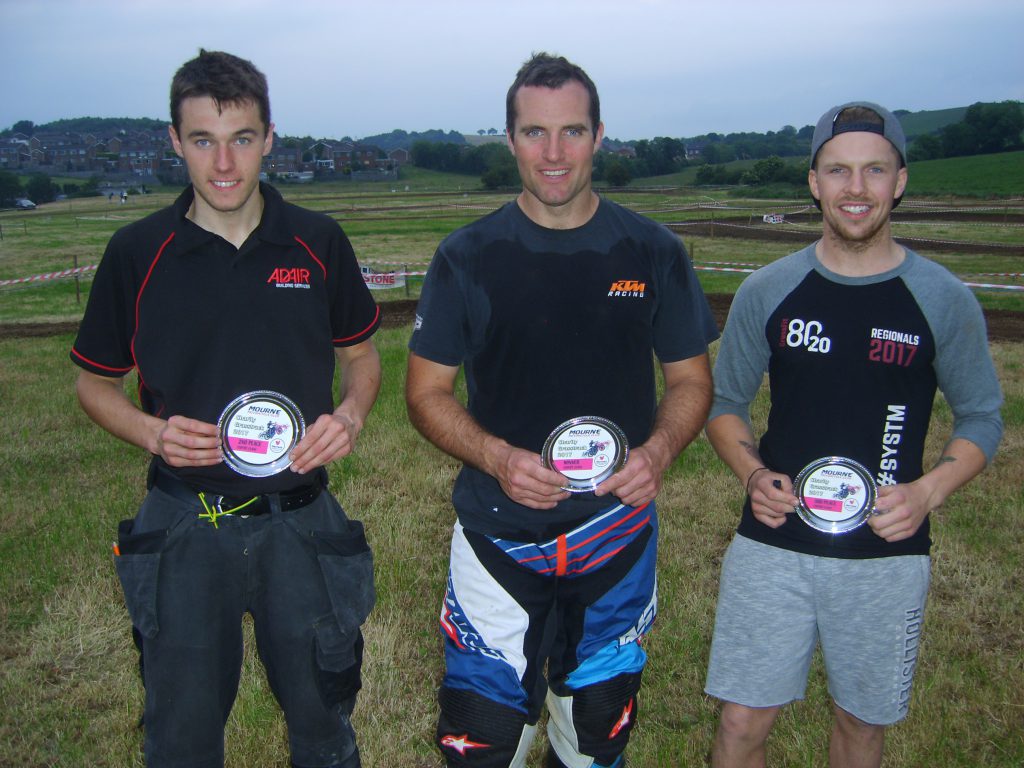 Grade A: Second placed Ryan Adair, from Banbridge, Grade A winner Stephen Kelly, from Spa, and third placed Darren Bradford, from Lisburn.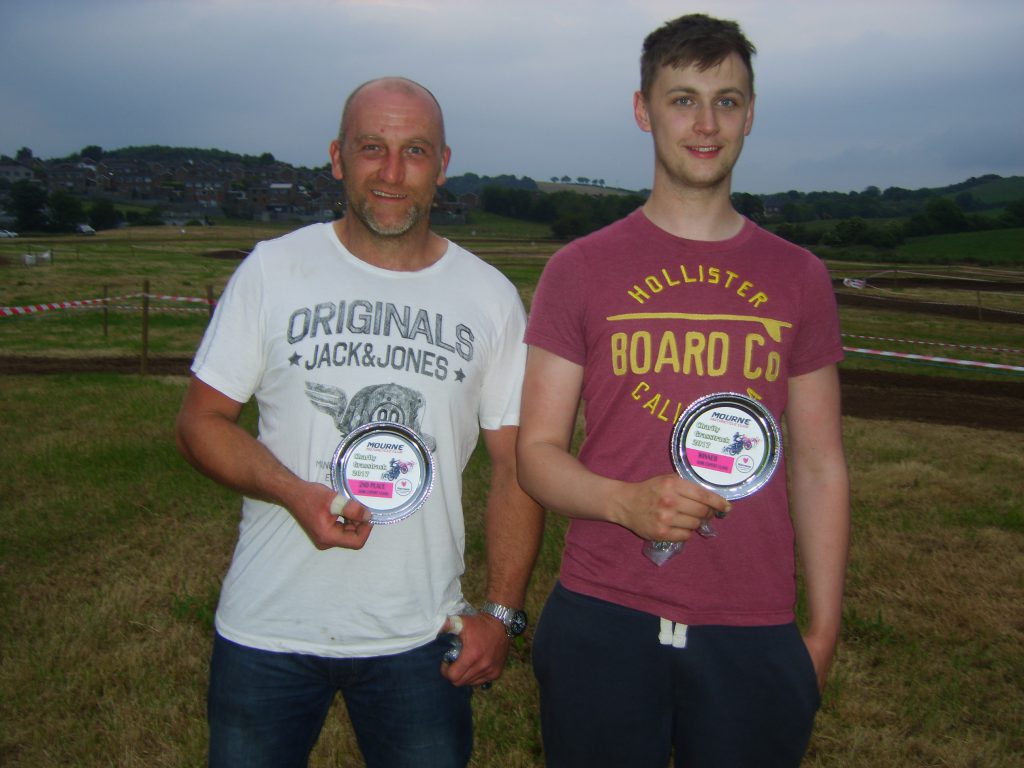 Grade B: Second placed Chris Bell and the winner, Kilkeel man Christopher Cully, who won the class.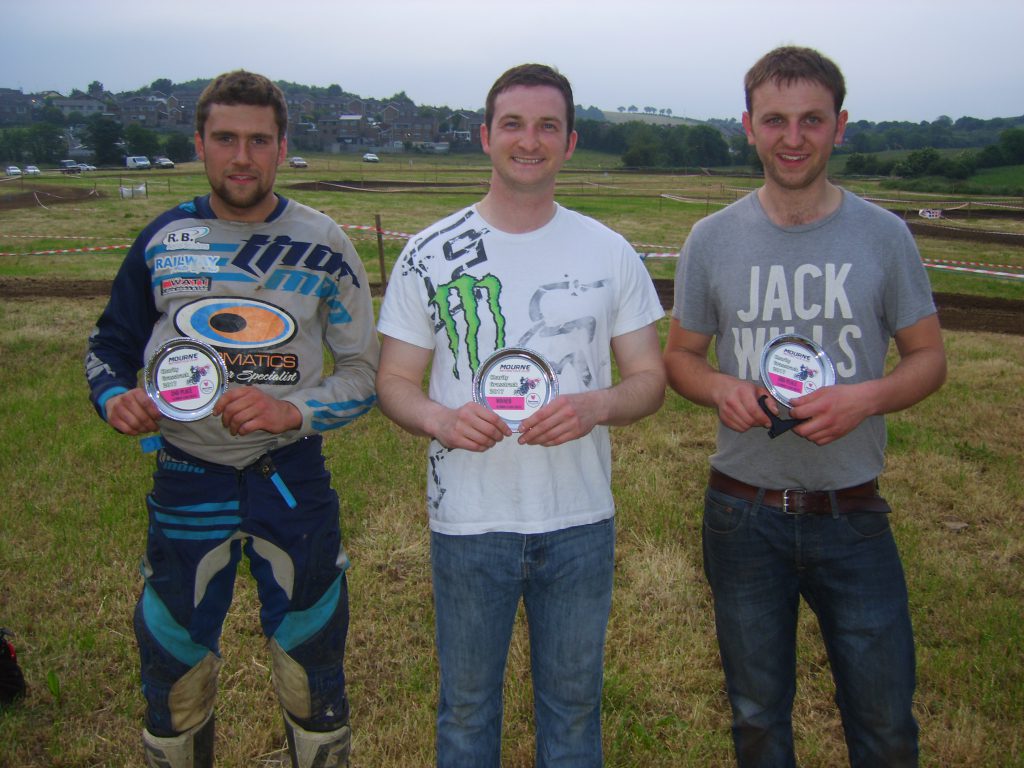 Grade C blue: Runner-up Nathan Lockhart, from Lisburn, Grade C blue class winner Richard Greer, from Hillsborough and third placed Josh Douglas from Spa.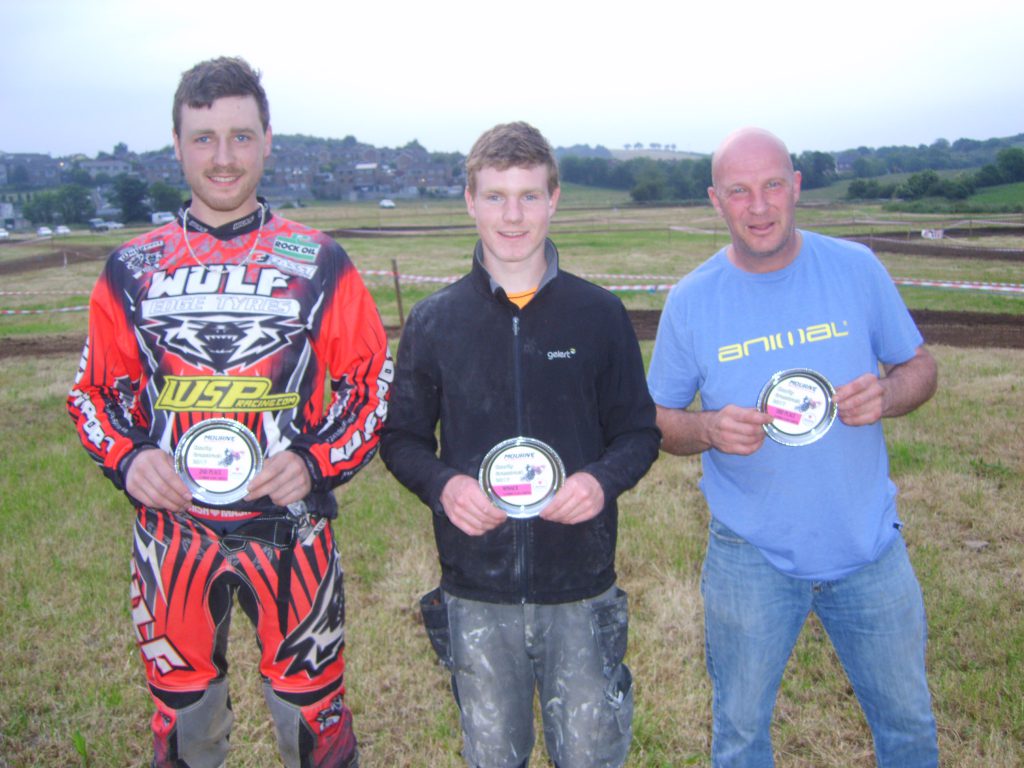 Grade C green: Grade C green class runner-up Dean Colhoun, from Saintfield, Downpatrick's Darren McMullan, who won overall, and third placed John Allen, from Holywood.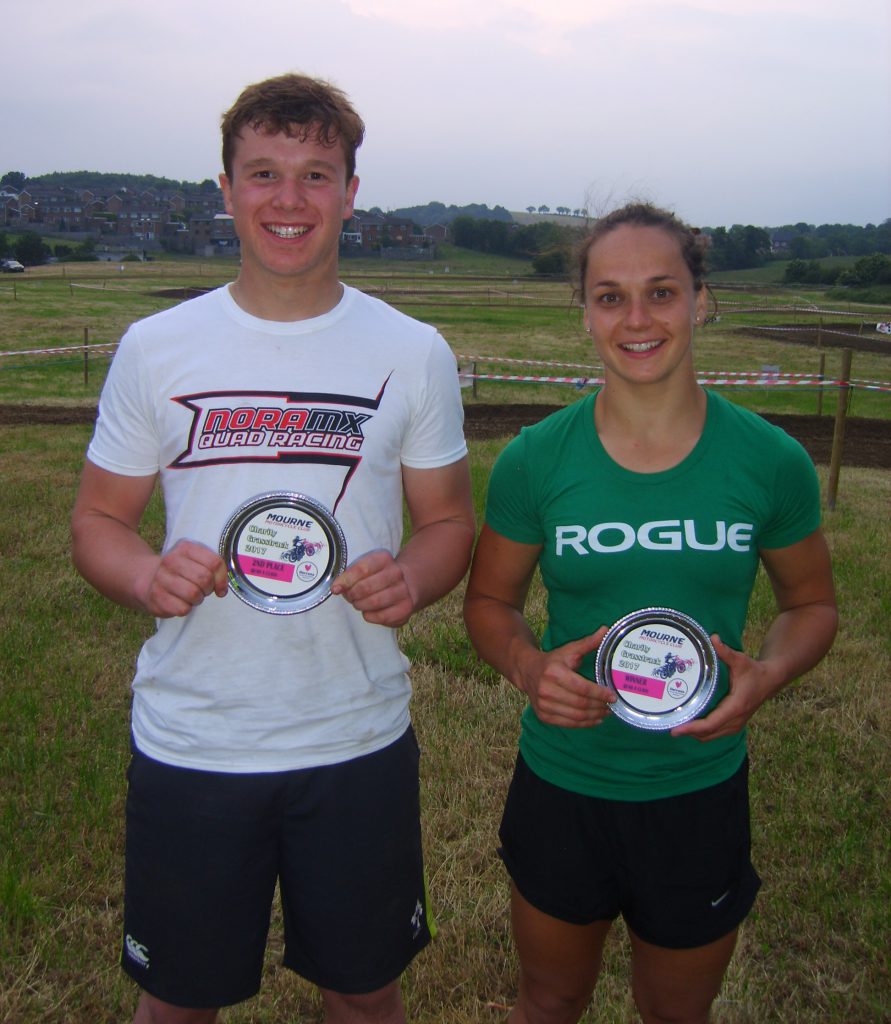 Quads: Quad class runner-up Dean Dillon with Newry's Emma McQuaid who won every race and the class overall.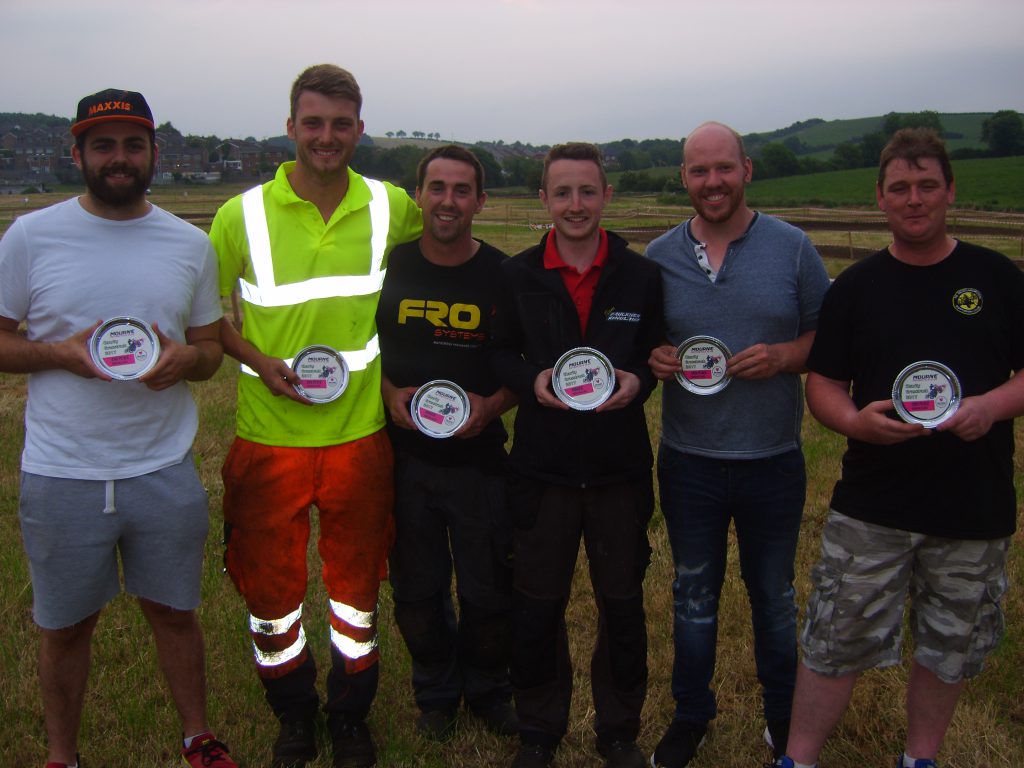 Sidecar: Second placed Gary Moulds and Alan Gardner, sidecar winners Dean Faulkner and Gordon Ringland and third placed Ricky Mairs and Ben Alexander.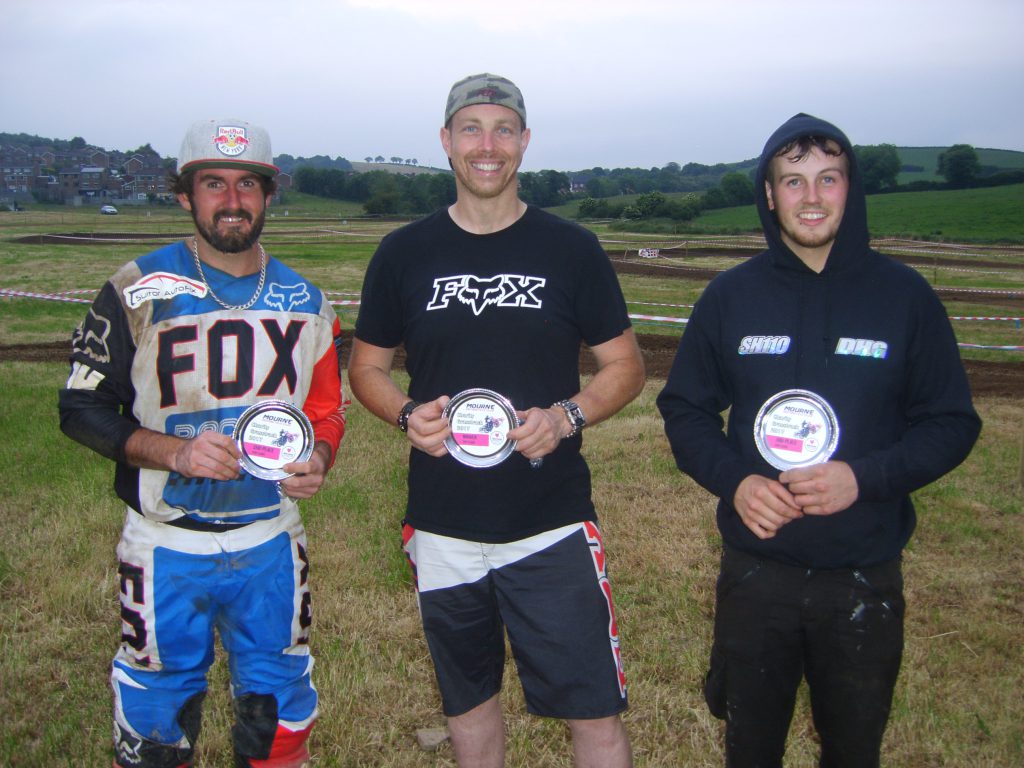 Evo: Annalong's Lindsay Newell, who finished runner-up, Evo winner Richard Watt, from Temple and third placed Scott Hamilton.