By Stuart Campbell
The club held their annual prize giving night at the Temple Golf and Country Club on Saturday 17th February 2018.
The prize giving was held to celebrate the top Grade C and Grade B finishers at two racing events held by the Mourne club in 2017, at Seaforde Moto Parc on May Day and the charity motocross night at Ballynahinch.
The biggest prize winner was Loughbrickland rider, Cailum Meara, who was presented with two cups. On May Day Meara won three races at Seaforde Moto Parc, on his way to lifting the Ulster and Irish Grade B MX2 Championships. He was presented with the Seaforde Cup as the top Grade B rider overall and the John Heron Cup as the top Grade B MX2 rider for his results on May Day.
The Bertie Campbell Cup was awarded to Derry rider Joshua McCorkell, who was the top Grade B MX1 rider on May Day, on his way to lifting the Ulster Grade B MX1 Championship.
The Harry Palmer Memorial Cup was presented to Carrick man Johnny Haywood, who won all three Grade C MX1 races on May Day and lifted the Ulster Grade C MX1 Championship, winning all but one race through the year.
Comber man Johnny Presho won the Mourne Motorclub Cup, as the top Grade C MX2 rider at May Day. Presho also carried this form through the season to lift the Ulster and Irish Grade C MX2 Championships.
The Presidents Cup was presented to Newry's Emma McQuaid, as the top quad rider at the Mourne club's charity race. Away from offroad racing McQuaid is preparing to leave for Australia to represent Northern Ireland in crossfit weightlifting at the Commonwealth Games.
Kilkeel man Chris Cully took the Harry Palmer Perpetual Trophy as the top Grade B finisher at the charity race.
Winning the sidecar class at the charity race earned Lisburn's Dean Faulkner and Boardmills man Gordon Ringland the Jim Boyd Cup.
The final presentation of the night, the Norman Campbell Cup, normally goes to a club member who has done a lot to help the club in the previous year.
Presenting the award Mourne Motorcycle Club Chairman Billy McLarnin said: "This cup has always gone out to a rider, club member or someone who has done a lot for the club.
"The person tonight is technically not a Mourne Motorcycle Club member, but the Mourne club couldn't run without this person.
"This person also does a lot for the sport outside the Mourne Motorcycle Club," he said, before presenting the award to his wife Anne McLarnin.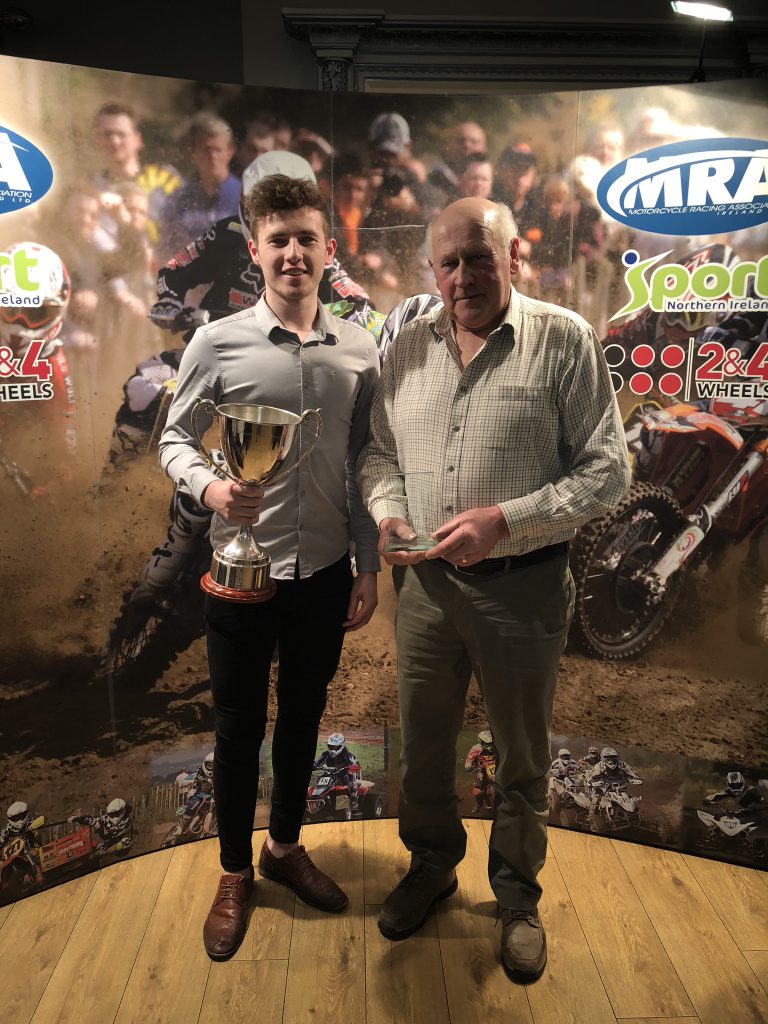 Loughbrickland's Cailum Meara receives the Seaforde Cup from Seaforde Moto Parc track owner Norman Green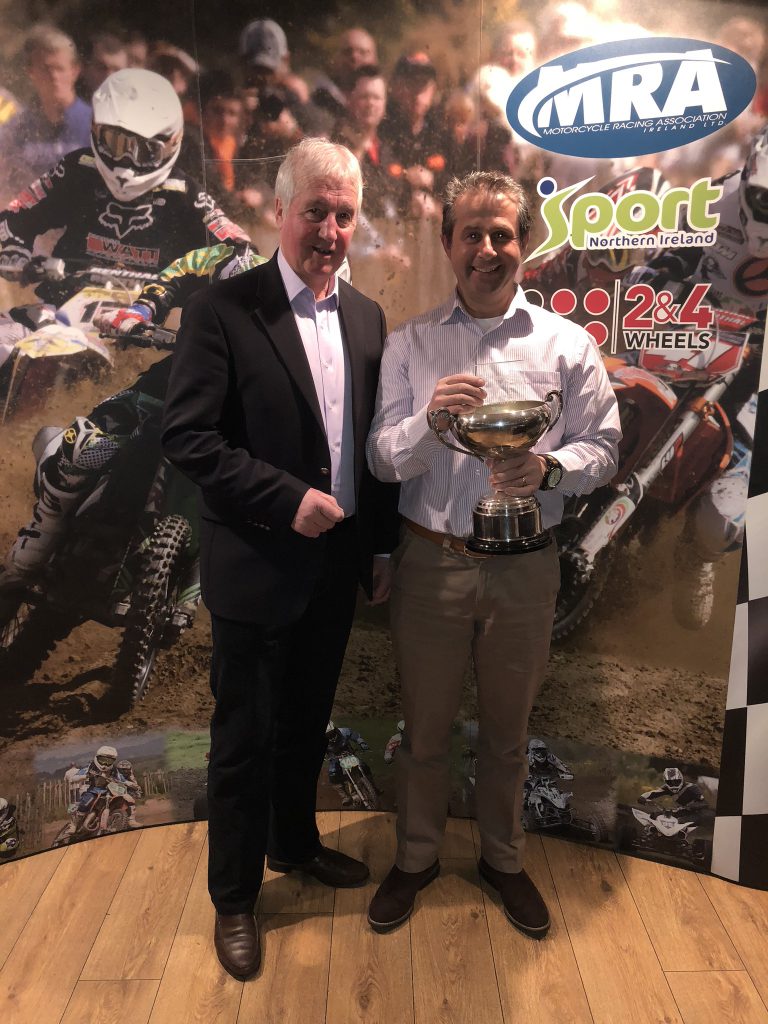 Robin Campbell presents the Bertie Campbell Cup, in memory of his father, to Thomas McCorkell, who collected the award on behalf of his son Joshua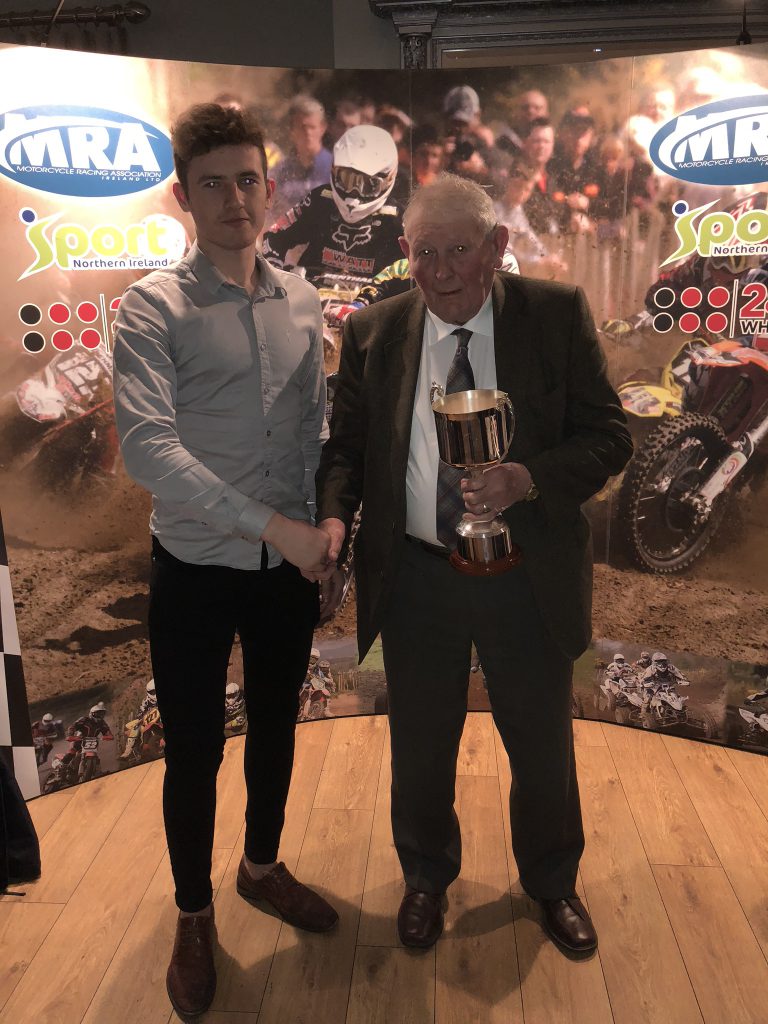 Loughbrickland's Cailum Meara receives the John Heron Cup from Leitrim man John Herron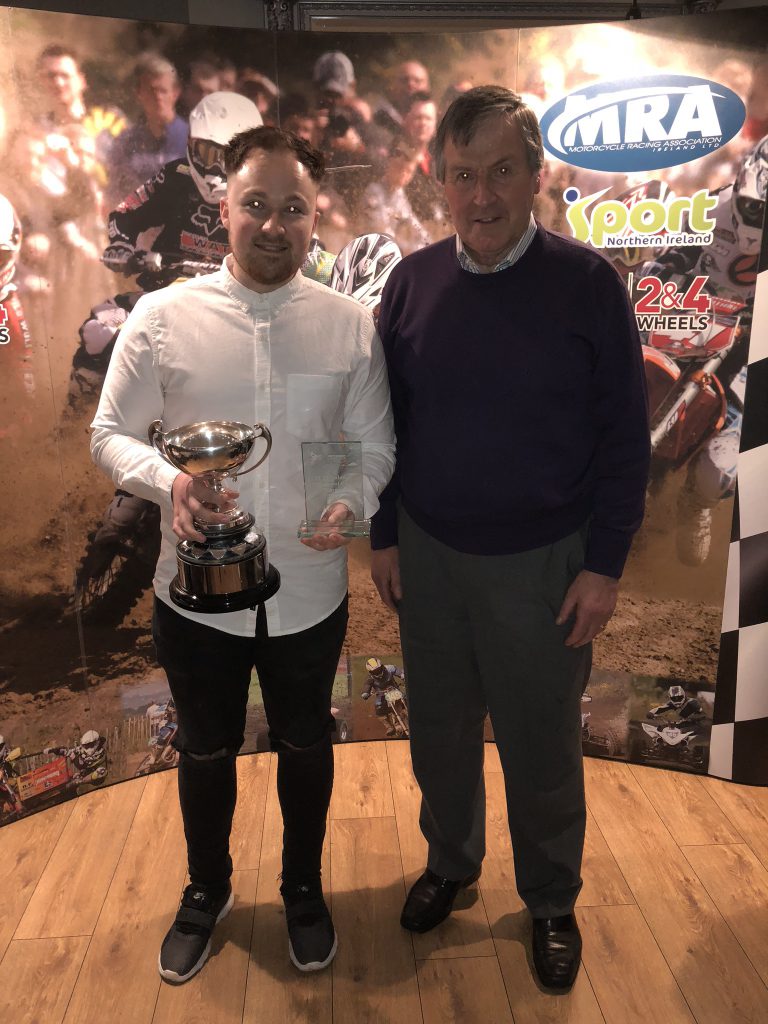 Carrick rider Johnny Haywood is presented with the Harry Palmer Memorial Cup by Mourne club man George Porter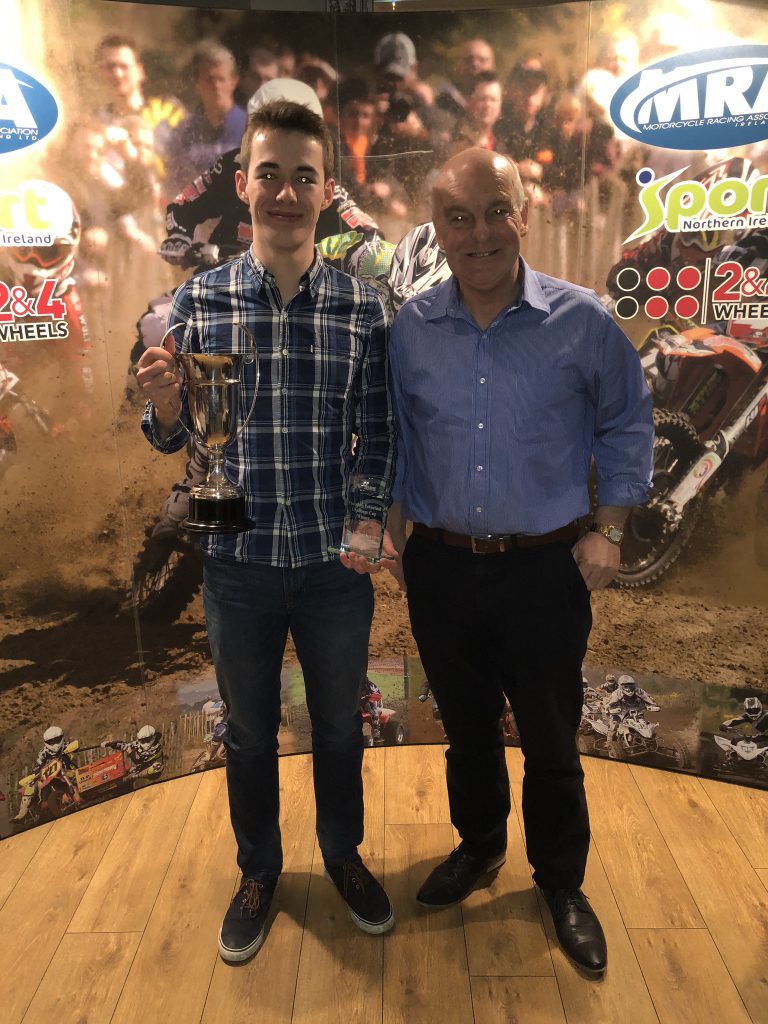 Comber man Johnny Presho is presented with the Mourne Motorclub Cup by Mourne Motorcycle Club Chairman Billy McLarnin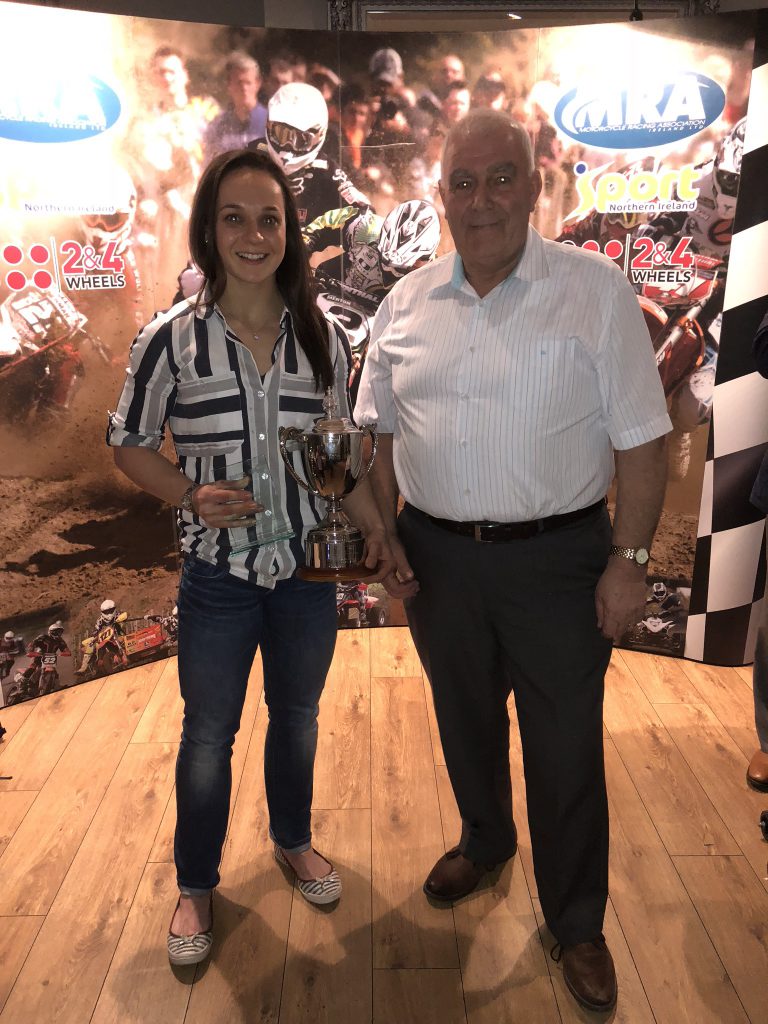 Newry quad racer Emma McQuaid receives the Presidents Cup from Mourne Motorcycle Club President Junior Burrows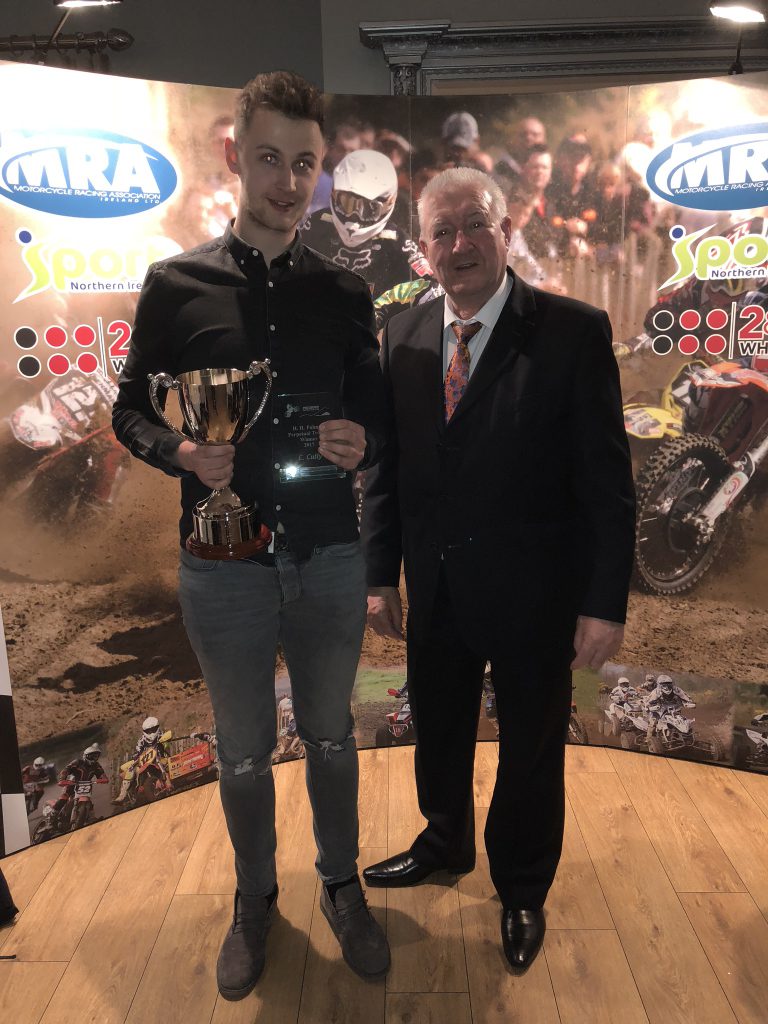 Kilkeel man Chris Cully is presented with the Harry Palmer Perpetual Trophy by MRA Chairman Jimmy Walker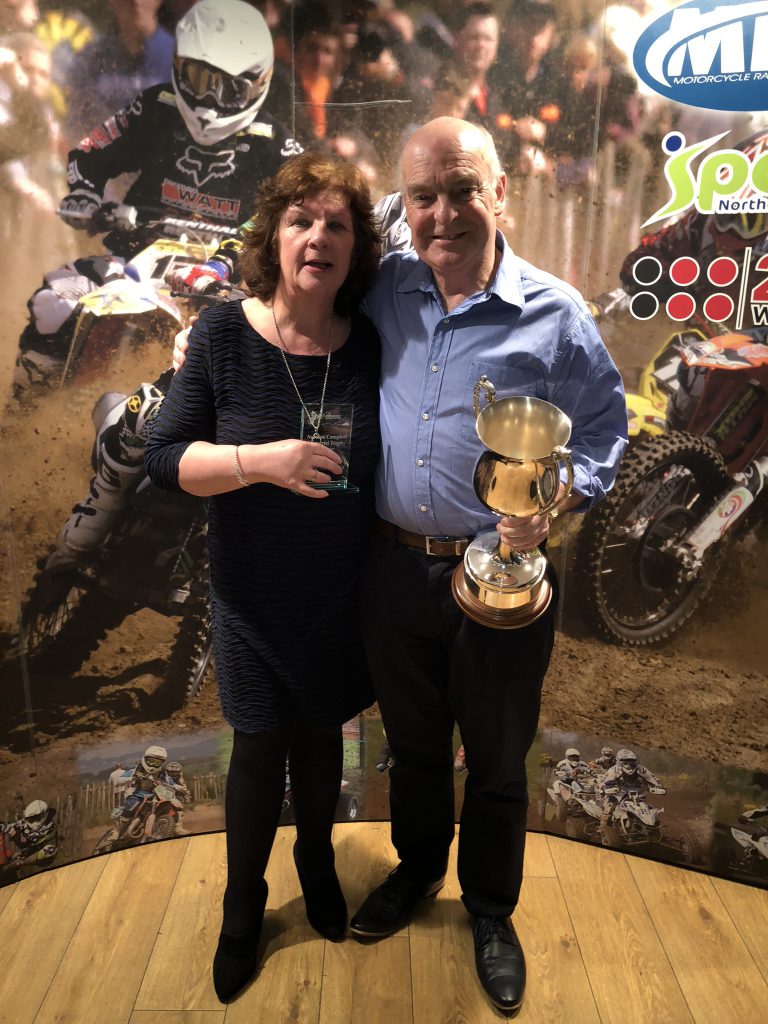 Anne McLarnin, from Annahilt, is presented with the Norman Campbell Cup by her husband Billy